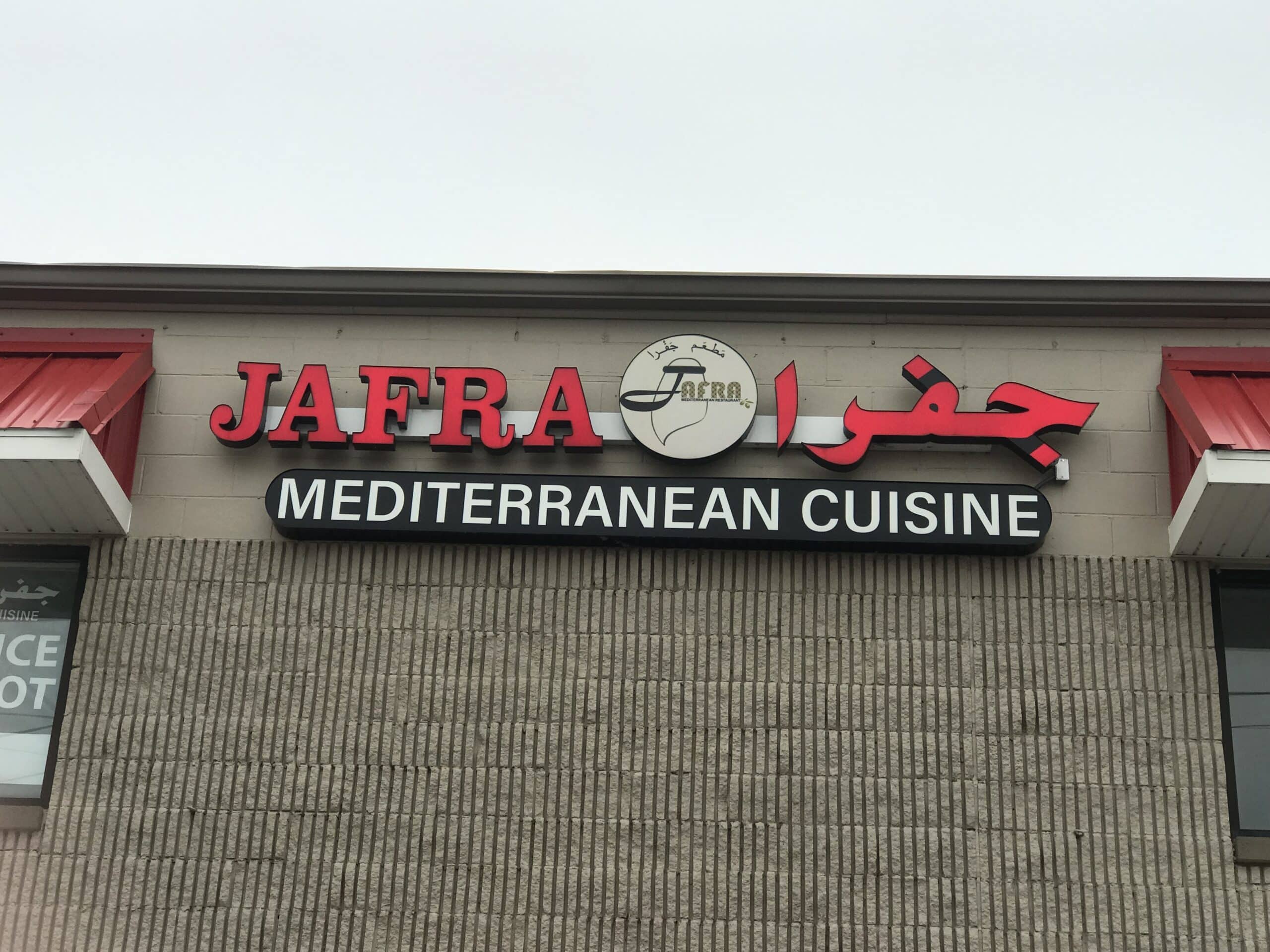 Jafra Mediterranean Restaurant is one of the highest-rated restaurants in the St. Louis region.
We discovered this Mediterranean restaurant in the St. Charles area and were overwhelmed by its online reviews.  This is one of those places that is a small family-owned business that takes a lot of ownership pride in the operations illustrated by its high online reviews.  Few restaurants, if any, can compete with these reviews.
They have more than 170 online reviews on Yelp with a 5-Star Rating.  Typically, Yelp will have the lowest score compared to other rating platforms because active Yelpers are tough on businesses.  The ratings are subject to change at any time, but as of March 11, 2023, their reviews are outstanding.
The location is maybe not the easiest to find.  You enter the top floor at the back of the building.  The sign is on the front of the building.  Veterans Memorial Pkwy is the outer road that runs parallel to the interstate.
Jafra Mediterranean Restaurant's online reviews as of March 11, 2023, are as follows:
Google – 4.9 with more than 880 online reviews
Facebook – Reviews not an option – 1.3K likes – 1.4K followers
Yelp – 5 Stars with 177 reviews
TripAdvisor – 4.5 Stars with 9 reviews
Average Rating – 4.80 – Amazingly High
Business Hours:
Sunday – 11 am – 8 pm
Monday – CLOSED
Tuesday – 3 pm – 8 pm
Wednesday – 11 am – 8 pm
Thursday – 3 am – 8 pm
Friday – 11 am – 8 pm
Saturday – 11 am – 8 pm
Jafra Mediterranean Restaurant address and phone:
3551 Veterans Memorial Pkwy
St. Charles, Missouri 63303
Phone: +1 636-395-7322
Links: