Sweetie Cup Thai Cafe is a top-ranking Thai restaurant in Kirkwood, Missouri.  In addition, it is recognized as the highest-rated Thai restaurant in the St. Louis region.
This small cafe specializes in Thai cuisine and is located in the neighborhood of Kirkwood, Missouri.  This establishment was founded in 2017 and opened for business on February 5, 2018; it is raking up some impressive online reviews as it creates its local presence and reputation.
We have never seen a 5 Star rating on Yelp with 90 reviews.  That is amazing!  Yelpers are not nice with their reviews.  Therefore, this rating says a lot about this establishment.
I ate lunch there on March 6, 2023, and it was excellent, making it easy to understand the high reviews.  The egg rolls are at the top of the list.  I had pineapple fried rice.  It was excellent, and the service was timely and friendly.
Another impressive fact is that their health inspection scores range from 96% to 100%.
For your convenience:
CLICK to view the Dine-in Menu.
CLICK

to order

Delivery from Uber Eats
CLICK 

to order

Delivery from DoorDash
Sweetie Cup Thai Cafe online reviews as of February 26, 2023, are as follows:
Google – 4.8 Stars with more than 140 online reviews
Facebook – 4.5 Stars with more than 90 reviews – 868 likes – 901 followers
Yelp – 5 Stars with more than 90 online reviews – 5 Stars on Yelp is a fantastic rating
TripAdvisor – 5 Stars with 4 reviews and ranked #23 out of 40 restaurants in Kirkwood
Average Rating – 4.825 Stars – Amazing!
Sweetie Cup business hours:
Sunday – Closed
Monday – 11 am – 2 pm – 4 pm – 9 pm
Tuesday – 11 am – 2 pm – 4 pm – 9 pm
Wednesday – 11 am – 2 pm – 4 pm – 9 pm
Thursday – 11 am – 2 pm – 4 pm – 9 pm
Friday – 11 am – 2 pm – 4 pm – 9 pm
Saturday – 11 am – 2 pm – 4 pm – 9 pm
PLEASE NOTE: 11 to 4 for lunch and dine-in – carryout only after 4 pm – split hours from 2 pm to 4 pm
"In The News"
Sweetie Cup address, phone, and email:
2961 Dougherty Ferry Road
Kirkwood, Missouri 63122
Phone: +1 636-529-8690
Email: SweetieCupThaiCafe@gmail.com
Business structure – It is a "
Verified

" member of St. Louis Restaurant Review:

The owners are: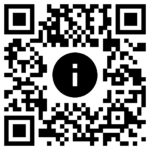 Links: