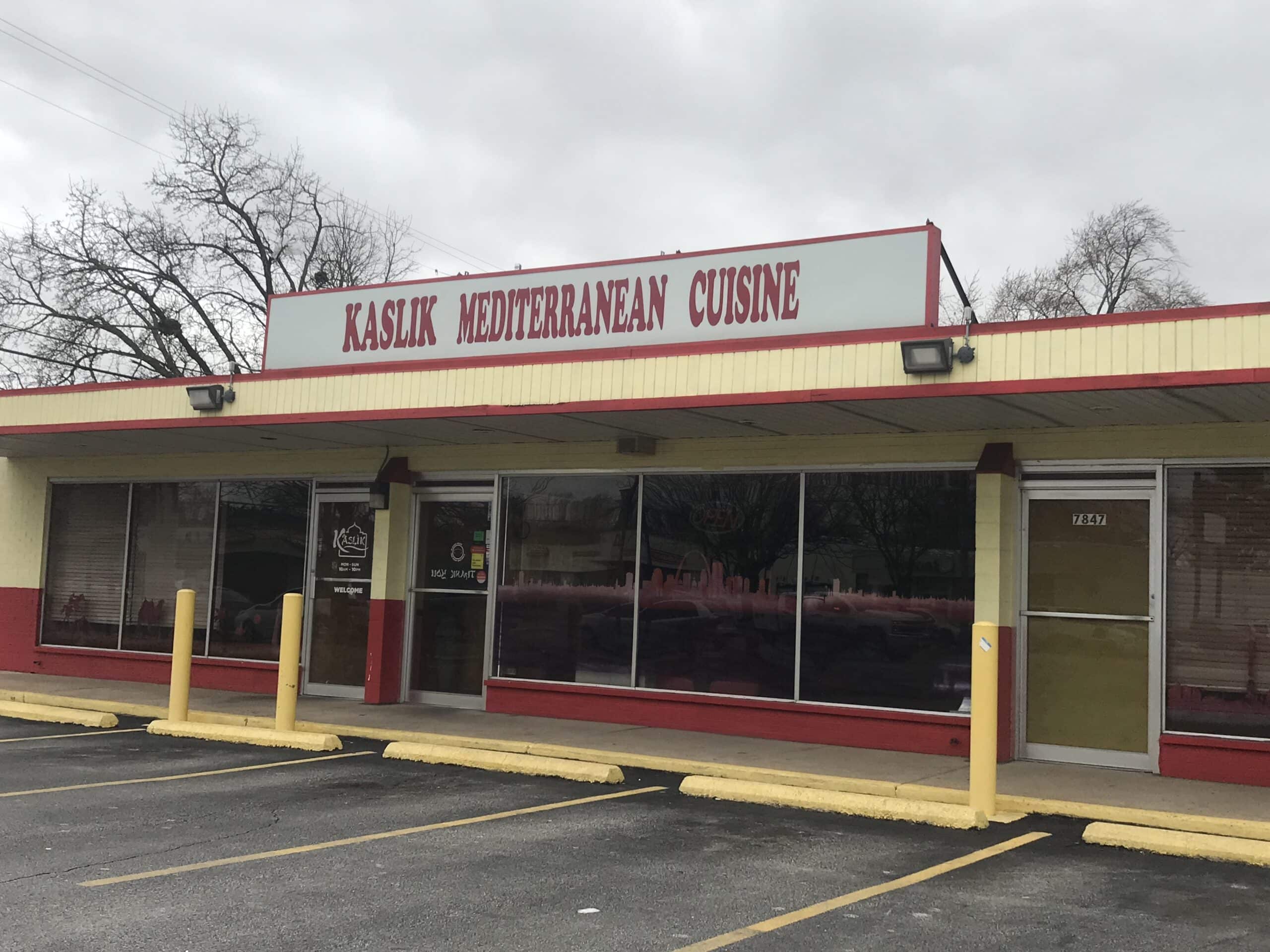 Kaslik Mediterranean Cusine offers authentic Mediterranean cuisine to the St. Louis region from Hazelwood, Missouri, backed by high online reviews.
HAZELWOOD, MO (StLouisRestaurantReview) Kaslik Mediterranean Cuisine offers authentic Mediterranean cuisines in Hazelwood, MO, backed by high-ranking online reviews.
We ate lunch there on April 13, 2023, and were impressed with everything from the decor, food, service, and cleanliness.  I ate the Mixed Grill, which comes with Chicken kabab, beef kabab, and grilled jumbo shrimp and is served with basmati rice.  The meats had distinct Mediterranean flavors from the spices, which made me question why this restaurant is rated only 4.5 Stars on Google.
The owner is Wesam Hamed, who is 46 years old, and grew up in Jerusalem.  He has cooked his entire life and appreciates the opportunity to feed customers while providing for his family.  He has been in the U.S. since 2001.
The average employee has worked for the restaurant for 6-7 years.  While it is not a family business, he says it is a family business because he views his staff as family.  A unique and refreshing perspective in today's world.
They have a new menu that will be announced in the next few weeks.  In addition, they are adding more pictures and new Mediterranean dishes to expand their menu.
Their best-selling items are:
Lamb Chops
Lamb Shrish Kebab
Beef Shawarma
And more.
They offer:
Dine In
Carry Out
Online Ordering with third-party providers
Catering
Comprehensive Vegan and Vegetarian Menu Items
Hamed takes pride in using only the best ingredients to create these menu items that are artfully created.
Their St. Louis County Health Inspection scores, range from 90% to 96%, which is impressive and illustrates a high level of ownership pride.
Now that we have presented our discovery findings, we will offer online reviews, which are the best measure because they come from their customers.
Kaslik Mediterranean Cuisine online reviews as of February 10, 2023, are as follows:
Google – 4.5 Stars with more than 870 online reviews
Facebook – 4.5 Stars with 290 reviews – 1.6K likes – 1.7K followers
Yelp – 4.5 Stars
GrubHub – 4.3 Stars with 99 votes
DoorDash – 4.7 Stars with more than 1200 votes
Average Rating – 4.5 Stars across five platforms
We believe this establishment deserves a much higher rating considering everything.  Our review will help bring in new customers, giving them high reviews and ratings.
Business hours:
Open every day from 10:00 am to 9:00 pm.
Address, phone & email:
7847 North Lindbergh Blvd.
Hazelwood, Missouri 63042
Phone: +1 314-972-8282
Links: