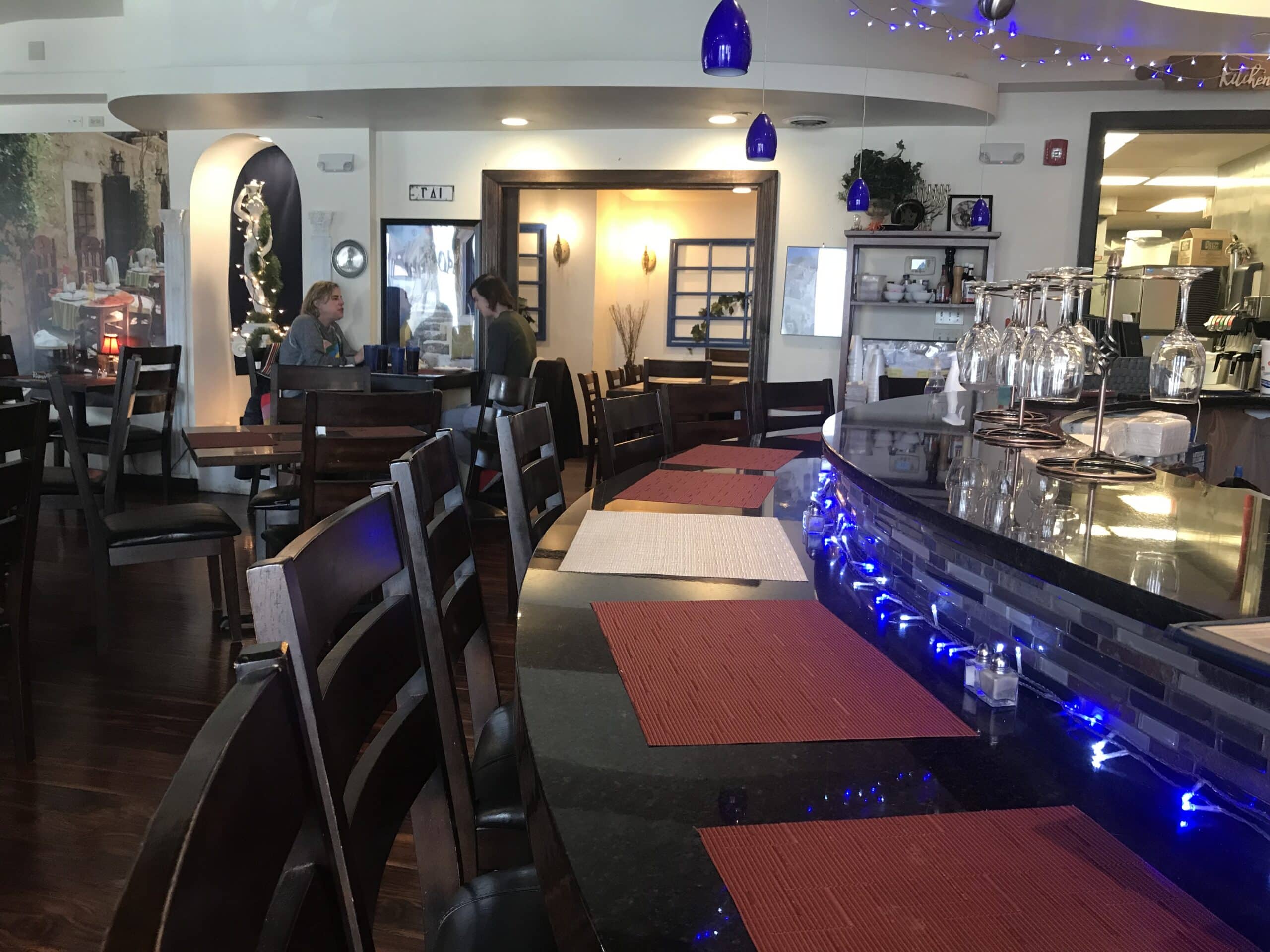 The Greek Kitchen has been added to the restaurant directory on St. Louis Restaurant Review.
KIRKWOOD, MO (StLouisRestaurantReview) The Greek Kitchen is a high-ranking Greek restaurant in the Kirkwood neighborhood.  It is a small family owned restaurant that operates at a higher level than most of its competitors.
While it is a small place, the decor is intriguing, clean, and relaxed, creating a great place to eat and relax with friends and family with great food and service.
I ate lunch there on Friday, March 10, 2023, and had a wonderful experience.  I ate at the bar and ordered the Philly Gyro with fries.  The gyro meat was the best I have ever had.  The owner (Lisa) is actively involved in the operation, and most of her time appears to be spent in the kitchen.  I love seeing the owners actively take an operational role to ensure high customer satisfaction.
The Greek Kitchen online reviews as of March 10, 2023, are as follows:
Google – 4.7 Stars with more than 770 online reviews
Facebook – 4.8 Stars with more than 400 online reviews – 3.3K likes – 3.4K followers
Yelp – 4.5 with 185 reviews
TripAdvisor – 4.5 with 61 reviews
Average Rating – 4.625
We will continue learning more about this establishment and will most likely publish a review.
Address and phone:
343 South Kirkwood Rd, #101
Kirkwood, Missouri 63122